Quick update. If you check out the back of the space, you'll see that there have been a few changes. If you have not been back there, here are some pictures!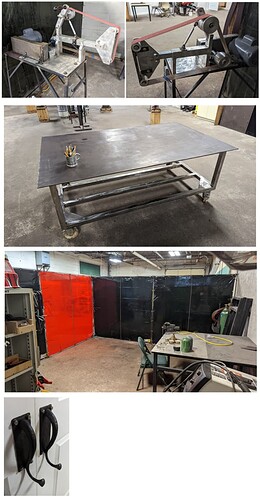 The welding area has been build out to enclose two welding tables… much more room for activities!

we have a new table in the blacksmith shop - extra special thanks to Friedland Industries for donating the table-top (which is made from armor plating)!

The 2 x 72 best sander is finally set up. This thing is a beast! The SOP has been written, and we can start getting folks checked out!

the doors have handles
I'm planing to be in the space most of the day on Saturday (9/17) to work on a divider wall, so we can have to discrete storage. If anyone wants to help, I plan to be working from 10 AM till at least 4 PM.