Hey folks,
I've decided after months of procrastination I'm probably the wrong person to build a shelf for the the crafts zone
I just want a cube space with a long slot on the bottom.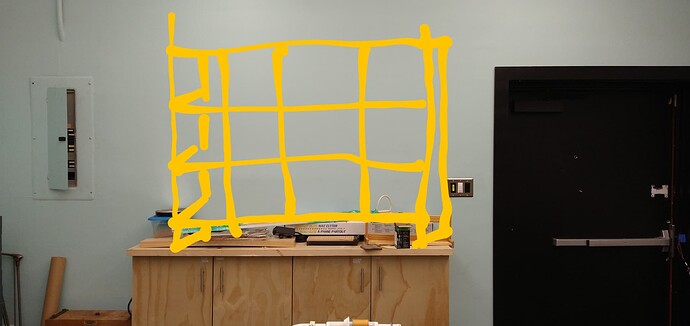 Here's a very technical drawing of it.
If you're interested in building a shelf we have coated plywood in the back and done 2x4s that can be used. Let me know!