Hi, I am going through the process of designing an engagement ring and had some questions regarding the logistics of setting a stone into a band/engraving a symbol.
Ideally, I would like to commission an individual to make this for me and help me work out design details, but this is the general idea.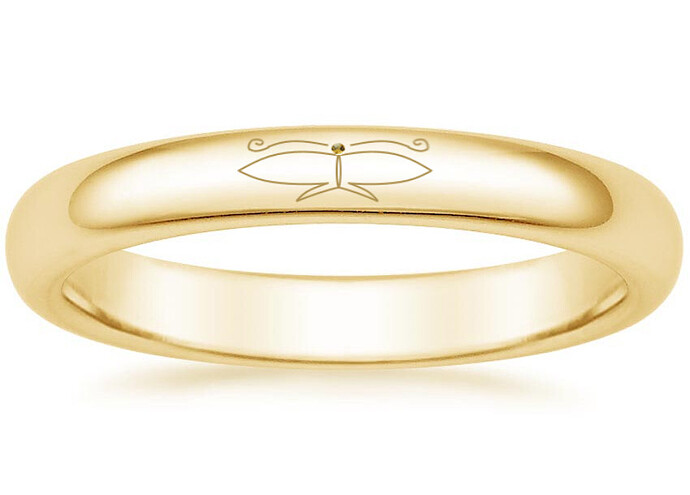 It would need some symmetry adjustments and hopefully some design input. The point of it is to be non-intrusive while working with my hands, as stones that jut out like diamonds on a band get caught on things. So the symbol would be engraved and I really just want a tiny yellow stone as the butterfly's head, about the size of a small crystal you can find in cheap rings. I have no idea what the logistics are of getting citrine or lemon quarts that small would be, or how the engraving process works.
So if anyone knows somebody who works with bands with in-set stones, or can recommend someone who does good work with this kind of stuff, I would be grateful for the information.