I'm casting a vote for Doug

Im for Doug or That Beaver to add some needed confusion.
I dig Doug, or Doug W. Chuck for long.
Hey, I wonder if that is the groundhog that used to live under my front steps. I recently put a pot in front of his access hole. Glad he has a new home.
I think we need a #pets channel in Discord so we can get updates and share more photos of our non-human friends and family.

While we're naming critters, can we also name the tree frog who lives in the base of our cigarette disposal?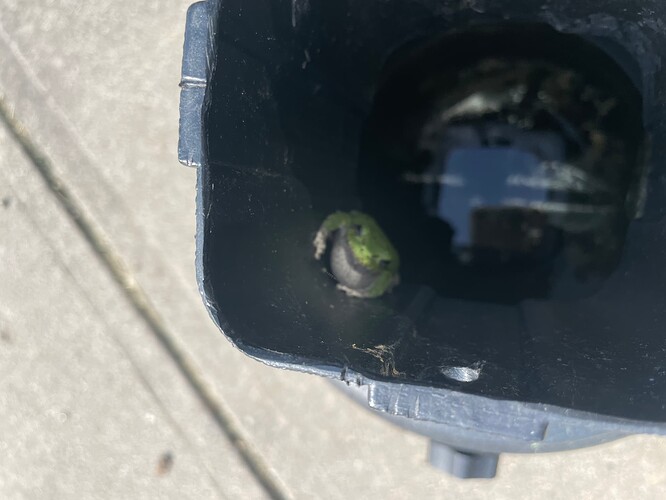 Marley (short for Marlboro).
Depending on gender, I'd go for either Nick (short for nicotine) or Ashley. However, I have no idea how to determine the sex of a frog.
On a tangent: why isn't our nickname the Lemon (LMN) Space with a lemon outline.
Or Lemon Space Force with a lemon themed embroidered patch. Or lemon themed helmet.
We could embrace the hidden lemon more!
I like Doug.
Unsure on the frog. I need to meet it first.