I cleaned the bed of the laser cutter and added a shop vac to the laser cutter area. The bed was getting pretty nasty. It doesn't look much better but all the char seems to be gone.
The new shop vac just makes it easier for us all to clean up after our projects. I saw that Flint Makerspace has one right next to their laser and thought that was a good idea. The hose is long enough to get a good chunk of the floor as well.
Here's how it works.
The shop vac is to the left of the laser cutter. The hose end is held on the side of the laser.
Like so: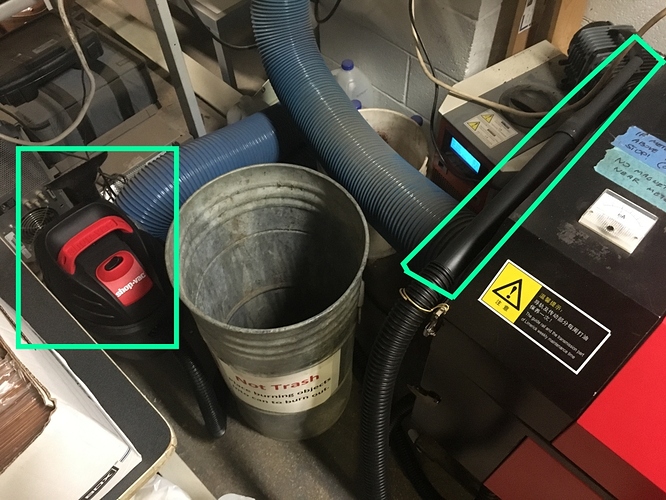 The old air assist switch which we don't need has been repurposed to control the vacuum. Just flip the switch when you need to clean out the laser cutter.
Like so: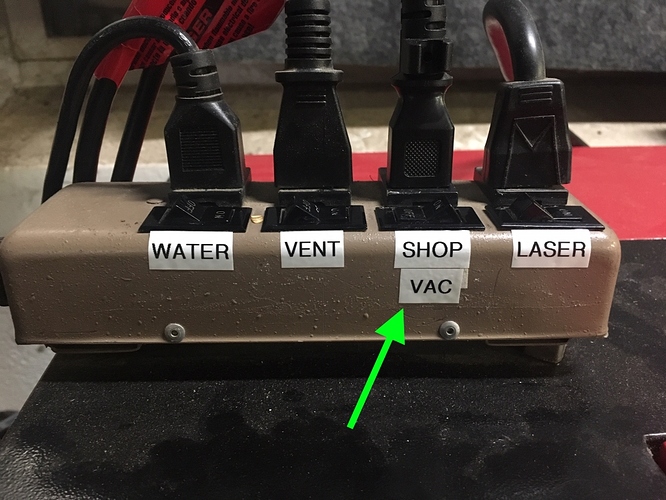 Happy Lasering!
jody