While our doors are closed, let's not lose our great sense of community. Make a posting about things you're working on at home, or thinking of building when you get back in the shop. Or just tell everyone how you're keeping occupied in these strange new times.
Here's a thing I've been working on for a couple of evenings. It's a bracket to make a truss out of electrical conduit tubing. The threads are slightly tapered so the nuts will make it clamp down on the tubing. With a bracket every two feet, I think I'll get a rigid truss that I can suspend lights and a camera from over a workbench or table.
Print time is a mere 8 hours per bracket, not including the nuts. So we'll see how many of these I actually want to make.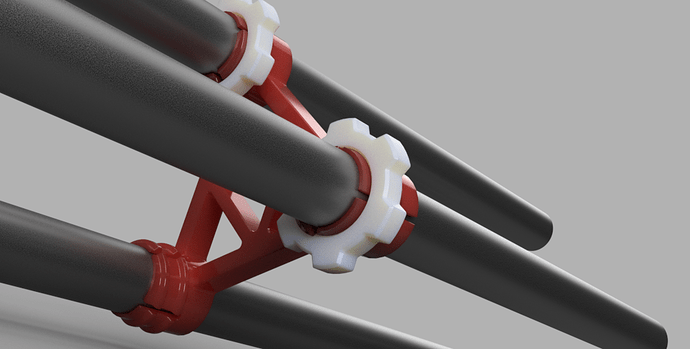 I hope everyone's healthy, and stays that way. But please do ask here if you need anything. I know lots of us will be willing and able to help.