It would be cool if we had some sort of a desk organizer for the work areas in the front of the space. We've got cups that we put pens and stuff in, but they're constantly getting knocked over and you have to fish through them to find what you're looking for (if it's even still there). I'm thinking something laser cut would be super cool (since we like to dog food and all).
Maybe something that has compartments for pens, markers, scissors, tape, maybe a couple of screw drivers–the things that one often would just want to grab quickly. Organized so that we can see what's missing and easily see what's available.
I'm not sure when I'll ever get around to designing something and cutting it out, so I thought I would put the idea out there and see if anyone wants to run with it. LMN will of course pay for the materials.
Anyway, here's some inspiration stuff I've been collecting. More ideas are welcome, feel free to chime in.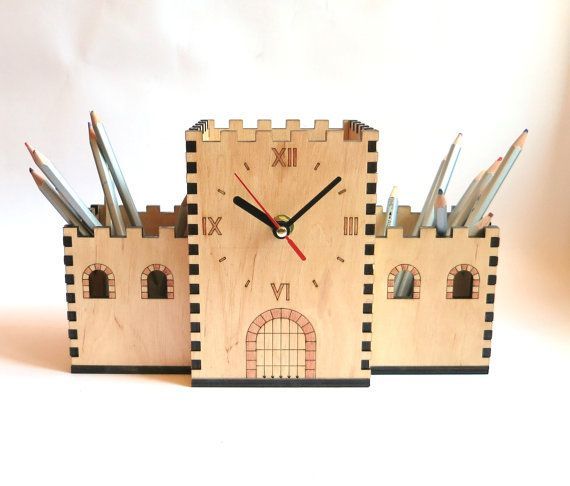 And this is just entertaining…