This has been dropped numerous times, but I'm putting it out there to see if someone can take the torch.
We met with an electrician (a very long time ago) to see about adding a subpanel to the back wall of the space with a pass through into the woodshop so that we could more easily add circuits and get 208V/3PH back to the CNC Router and some other equipment in the Woodshop (see image). Said electrician was willing to pull a permit for us and supervise us doing the work for code compliance and all.
It's been way too long to just assume that he'd still be willing to work with us on this, but it's worth revisiting if someone could take the lead on getting it done.
What we'd need to do:
Put together a few quotes for the cost of materials from different vendors and at least ask if they'd work with us as a nonprofit to donate or discount anything.
Get an electrician to pull permit and supervise the work.
Do the work.
It's been long enough since the board approved the expense that we need to ask for board approval on it, but that's probably the easiest part of this.
Also attached is the materials list that Craig put together for us. I know I put together home depot costs on it at some point but I can't seem to find it again. I'll try to do that again so we at least have a starting point for quotes.
If someone will take the lead on this, I'll be happy to send you Craig's email address to contact him to see if he'd still work with us and how much it would cost for his time.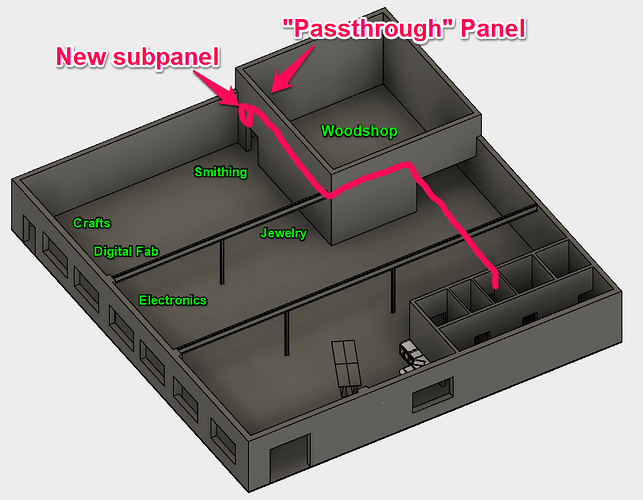 Scan Jun 8, 2016, 7.33 AM.pdf (369.4 KB)