Hi all,
Before we closed up over Covid-19, I had found myself moving away from the laser cutter into the woodshop, but in my head, I never fully gave up on my maps. I have for a while found the 3D depth maps of bodies of water to be just too cool. (To picture it, it's made of stacked laser cut plywood, with the depth of the water being cut out from the corresponding layer. The top layer is the ground, and would just be burned, not cut, to indicate roads, landmarks, cities. One could do mountains and hills, but we're in Michigan, so lakes seem appropriate.)
Naturally, since we've been closed, I've had plenty of time to sit down and do the programming required to move the USGS and NOAA elevation and bathymetric (underwater elevation) raw data into nice pictures that I could throw into the laser cutter.
So, I present:
Lake Michigan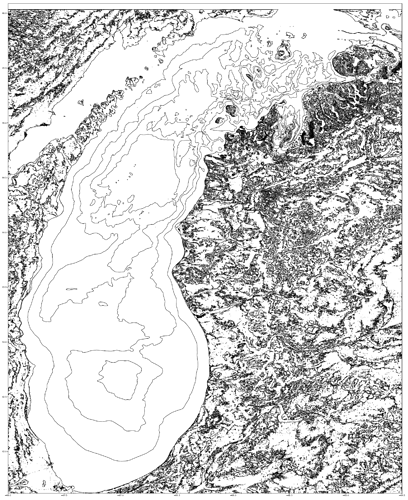 I hope everyone is staying well and managing well.
Jason