This task has MULTIPLE tasks in it! Wow!
This is the new tool wiki. The goal is to make a public-facing site that lists most of our tools, some info about them, and shows picture of projects made using those tools. The idea is to advertise, not necessarily to serve as a guide to members.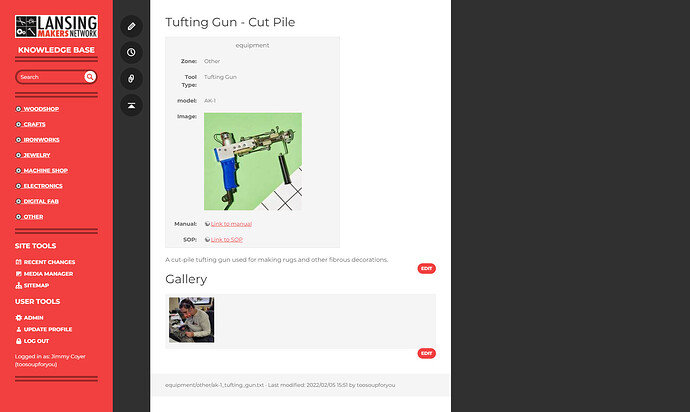 There is still some formatting that will need to be done to make this look a little bit nicer, but for now there is a lot of data that needs to be created / found / entered. We want to be able to fill out each of these fields for every tool listed on the wiki.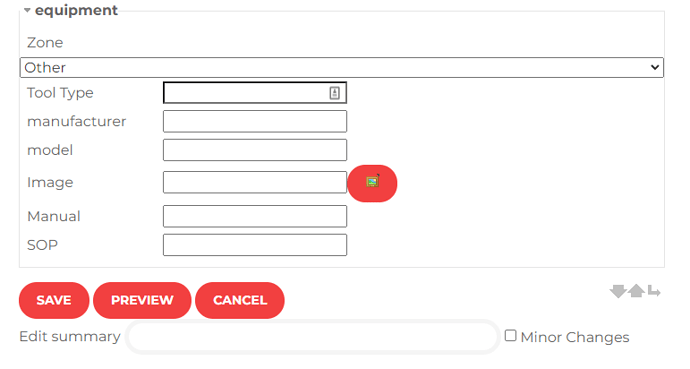 So, here are the tasks:
Take a picture of each tool, to be displayed in the "image" field.
Locate and download a copy of the manual for each tool.
Find and list model numbers & manufacturers for each tool (when applicable)
Once we have completed these, we'll be able to work on the formatting and then "officially" launch. Please comment below if you could take on any of these tasks!