Hi Everyone!
We are having an event called "Summer How-to Holiday" on June 18th (Saturday) from 12:00pm to 6:00pm here at LMN space, and we are in need of volunteers!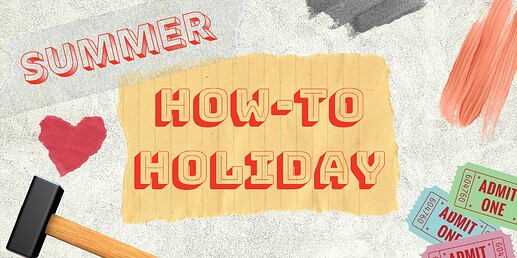 To those who have been around to see the Winter How-to Holiday, it will be similar set up (just summer themed this time)! And for those of you who were not, it is going to be a community involvement event where people can come to our Maker's space, pay for a ticket/token, which they can exchange for a participation at a project station.
The project stations we currently have confirmed are:
Blacksmithing wind chimes (Cliff)
Custom etched pint glasses (Katie)
Custom stamped jewelry (Heather)
Rolling mill copper pendants (James)
Laser cutter trinkets (needs a lead)
Textile/Sewing station (Billy)
Do-nothing Machine (Carl)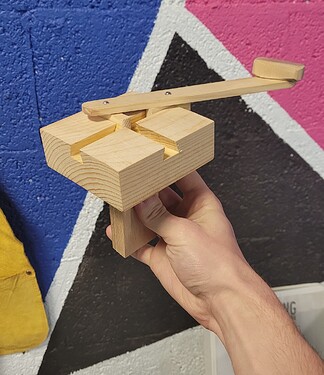 These stations will be spread out through the Maker's space in appropriate locations, and the participants will be able to enjoy their station(s) of choice while getting a look around our awesome space! Each station will have a lead, who would be the person in charge of that station, and 2 volunteers to help run that station.
In addition to the station volunteers, we would need 4 volunteers for front desk. Front desk duties will look a little different than the standard volunteer shifts during the event.
You will be:
Confirming/taking tickets and distributing tokens (for station participation)
Ensure liability waivers are signed
Distribute safety glasses
Clean safety glasses
Count/track number of participants
Coat/purse check
More as needs arise
All volunteers will report to the site (LMN) 1 hour before the event starts (11am) to help with set up and receive an event-specific volunteer orientation. There will be a pizza provided for all volunteers at lunch break midway through the event.
If you are interested in volunteering for this awesome event and make it even more awesome, fill out the google form below and indicate your preferences (if any)!
And if you can't make this amazingly fun event, but still want to help out with preparations of materials/planning, then that would be lovely! There is an option for that in the form so make sure to fill that part out so we can include you for further communication!
Click here for volunteer sign up form!
Or, if the above hyperlink does not work, copy paste this in your browser: https://docs.google.com/forms/d/e/1FAIpQLSeDK3qSvYDuUTdxfNAdU8UzGrNxou9myXyFLbCyU-9ZdOOxXg/viewform?usp=sf_link
Please feel free to ask questions or for any clarifications on this thread! But if you want to volunteer, PLEASE fill out the form instead of just replying here.
Thank you!