ISSUE or REQUEST:
Affected Tool or Resource: for between break room and north side of shop
Team, Group or Volunteer who usually handles this type of ISSUE or REQUEST (Please tag using the @ symbol. Start by typing @TEAM_ to find most responsible teams): [REPLACEME]
Details of ISSUE or REQUEST (Please be as specific as possible):
The door looks like it used to have a kick plate that failed, and now the door itself is getting really beat up.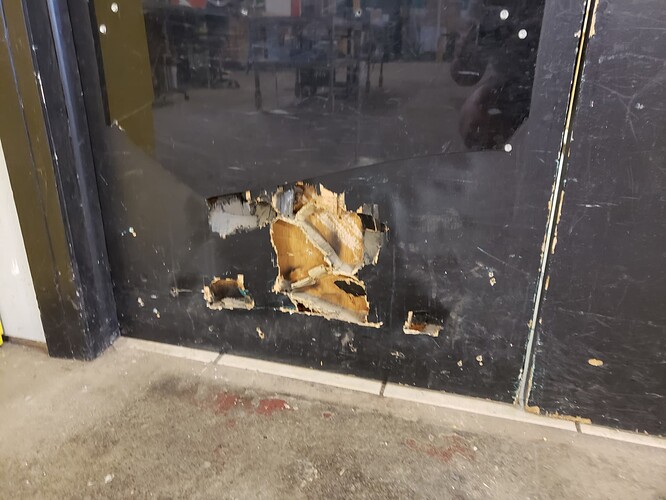 Anyone have something to patch/fix/replace?
Please remember that VOLUNTEERS will be helping to resolve this issue. While everyone works very hard to fix things quickly, sometimes things take time. Please consider #volunteering to help keep everything working well in our makerspace!