@jfahner @James_the_sparky @zimmer62
Replacing the thermistor didn't solve my problem. After replacing it I ran a first layer calibration that came out pretty good. Then I started a long run that looked OK for a while, but really failed after about 4 hours in. The printer stopped with another MINTEMP error. The photos show a Swiss cheese result. And looking closely at the support pillars, they looked bad from the beginning.
I'm assuming it's still a temperature problem. Could it be the heater element? Controller board?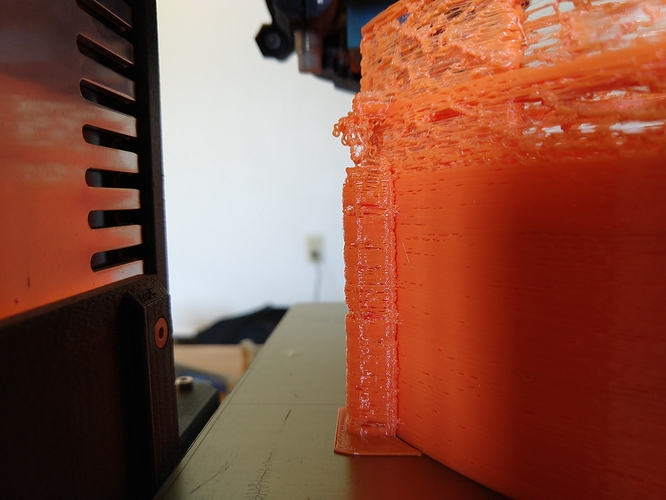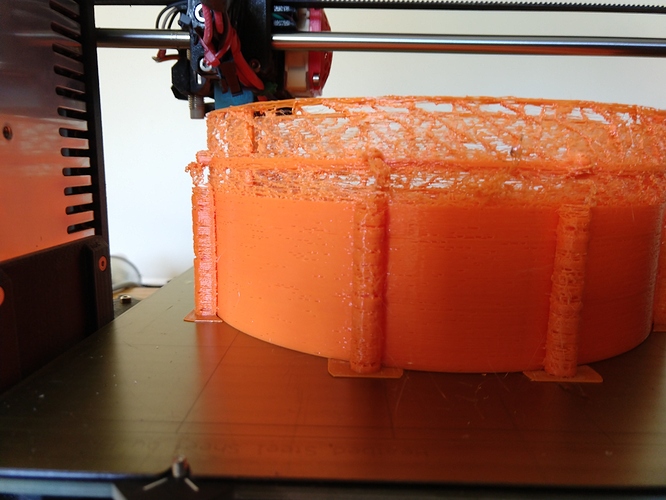 .
When I replaced the thermistor I added a silicone sock over the nozzle, but don't think that caused any trouble.
Flummoxed.