Way back when I bought a tool apron from Amazon. I've grown very fond of it over the years, but I was never really fond of the patch that it came with.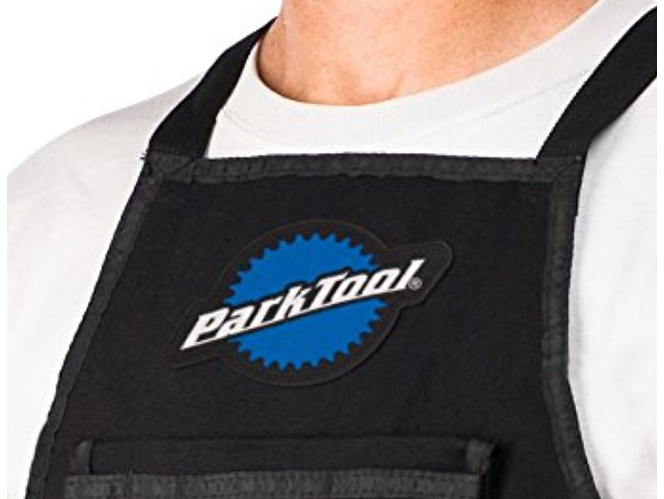 I'm sure Park Tools is a very snazzy joint if you're into bike repair, but I'm really not. Well, I finally got around to making a new badge tonight.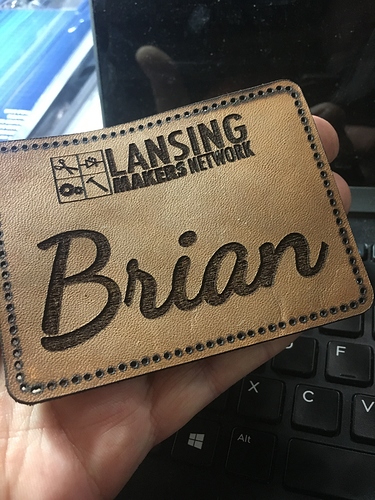 Laser engraved obviously. And since I'm a noob at leatherwork of any kind I keep using the laser to poke my holes for me.
I used illustrator to do the stitching holes this time instead of going all nerd in fusion. I set the stroke to dashed with 1pt dash and 5 pt space, rounded ends, and picked the option where illustrator will fudge the spacings so that they look even at the corners and all that jazz.
A little handstiching in front of the DVR (with some help from @nlbroughton) and all done in a couple of hours. (Lasers are awesome)