A few people have brought up the concern that many of our hand tools (such as chisels, hand planers, etc) currently don't have a safe home. Being jostled around in drawers, it is difficult to keep them sharp and up to snuff.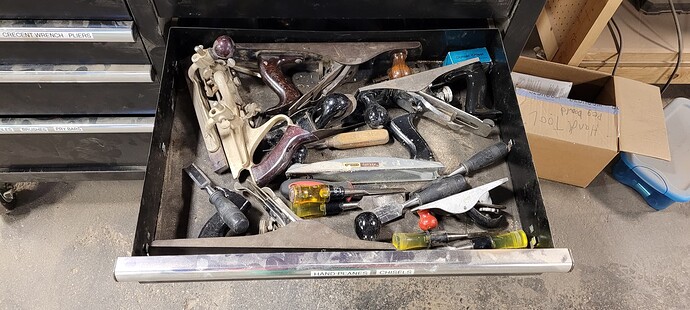 The main points of this task are:
Researching storage solutions for these kind of tools
Sharing your suggestions on this thread
Developing a materials / purchase list
Making the thing happen
Please comment here if you're taking this task on! But otherwise, anyone should feel free to make suggestions here.